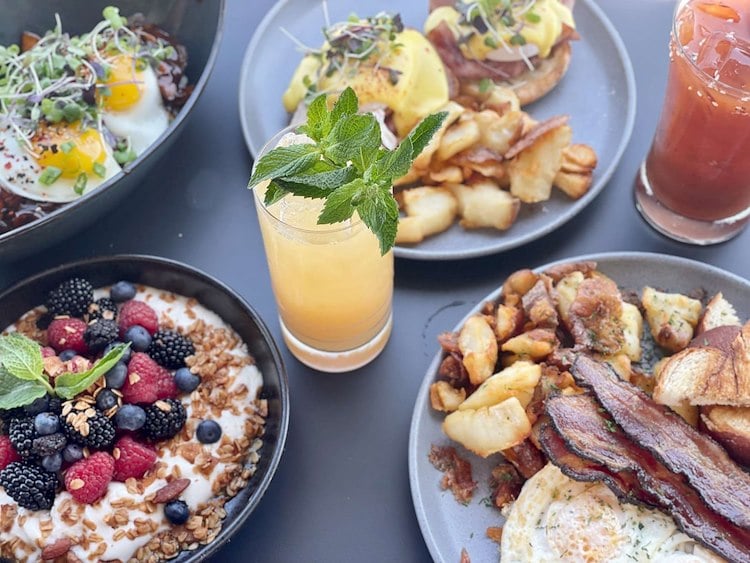 Berkeley CA's Best Rooftop Views for Sunday Brunch
Join us for your favorite brunch items with a stunning backdrop beginning on Sunday, August 7, 2022
Brunch is available from 11am- 3pm, with musical entertainment from 12pm-2pm.
The rooftop is perched high above the Residence Inn Berkeley and overlooks the city of Berkeley and San Francisco Bay. So go ahead and sleep in, Sunday Brunch is the perfect way to start your day.
Berkeley's Biggest, Best, Bloody Bar!
What could be better to start a Sunday than Berkeley's best and only Bloody Mary Bar? Choose from 4 different spirits, 3 different salt rims, 3 different hot sauces, and a plethora of accoutrements!
The new dining and drinking destination and will offer not only views of the Bay, but also a perch with unobstructed views of the University of California Berkeley campus.

Eater San Francisco

Venture from the norm, and truly experience the best that Berkeley has to offer. This is the newest and brightest spot for fresh, locally minded food and drink.

A unique, energetic and Berkeley-eclectic experience designed for trend setters who are looking for the opportunity to be the first one on the scene of the only rooftop bar in the area.